SMART Board pen or touch is off, try these possible solutions:
Solution 1: Avoid Unintentional Touches
For best results, keep your pen or finger at a right angle to the interactive display. Don't allow your wrist, clothing, or other fingers to get too close to the screen. This may trigger an inaccurate point.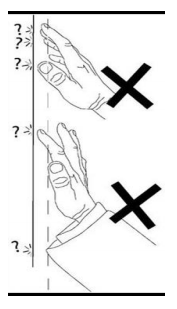 When you draw with your index finger, keep your other fingers curled up as if you were holding a coin in the palm of your hand.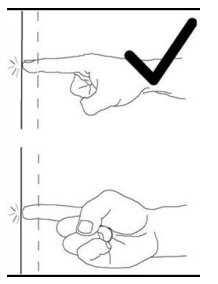 When you draw with a pen, hold your pen so that your fingers are away from the pen nib.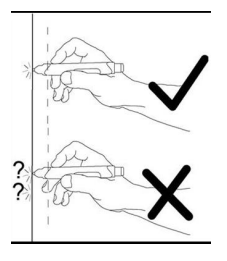 Solution 2: Orient Your Whiteboard
Press and hold the Keyboard and Right Mouse buttons on the pen tray simultaneously until the Orientation screen appears.
Press the pen firmly near each target, indicated by the white diamond-shaped graphic.
Maintain constant pressure as you drag the tip of the pen to the center of the target.
Once you've reached the target point, release your pen from the surface of the interactive whiteboard. The orientation point registers when you release your touch.
Repeat for each target point on the screen.
When you've set all orientation points, the orientation screen disappears and you're ready to use your interactive whiteboard.