Occasionally when student's (and staff) attempt to open files in Google Drive derived Peak/FuelEd they may receive errors along the lines of "An error has occurred" or "Unable to load file" as they are in Microsoft Office file formats (.docx/.xlsx/.pptx).

In order to open said files, student's and staff will need the Office Editing for Docs, Sheets, & Slides Chrome extension. It has also been found that ensuring that the Chrome browser is up to date is beneficial as well. This can be checked by going into the top right corner of the browser and clicking on the ⋮ icon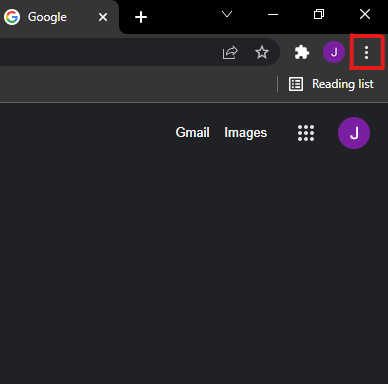 Then selecting "settings" in the pop up menu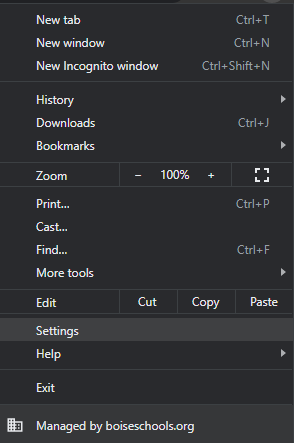 Then "About Chrome"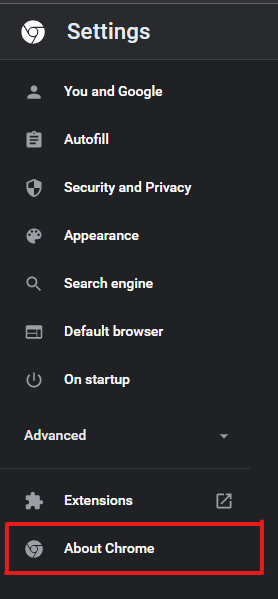 Then ensuring that Chrome is up to date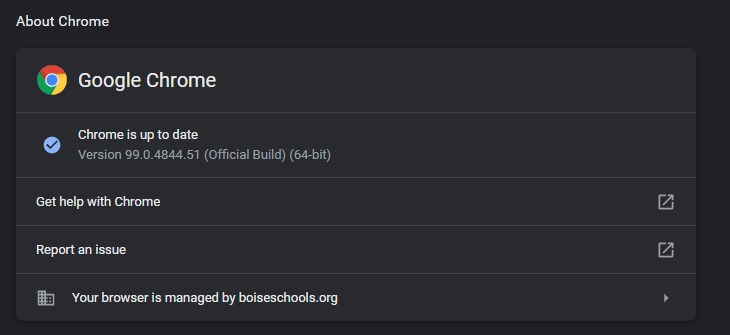 If Chrome is not up to date, please update Chrome and relaunch it, then attempt to access the file again.