Logging In (Mobile)
Boise School District is excited to offer ClassLink for all Staff and Students.  If you have questions about using ClassLink please contact Boise Schools Help Desk directly at Support.BoiseSchools.org or 208-854-6670.
Boise School District Classlink LaunchPad is called MyApps.  You can use the app to access the systems Boise Schools provides in one location, the same applications, files, and classes identical to the web version.  The following information is from our ClassLink source, and information about Boise School District has been edited when applicable.
My Apps View (Mobile) 
My Apps view is the view seen after logging into the ClassLink LaunchPad iOS or Android app. This gives you instant access to the resources provided to you by BSD.  You can further customize this experience by adding apps from Boise Schools App Library. 
Overview
1. In the top left corner, go to + App Library (click the three dot icon when using Android),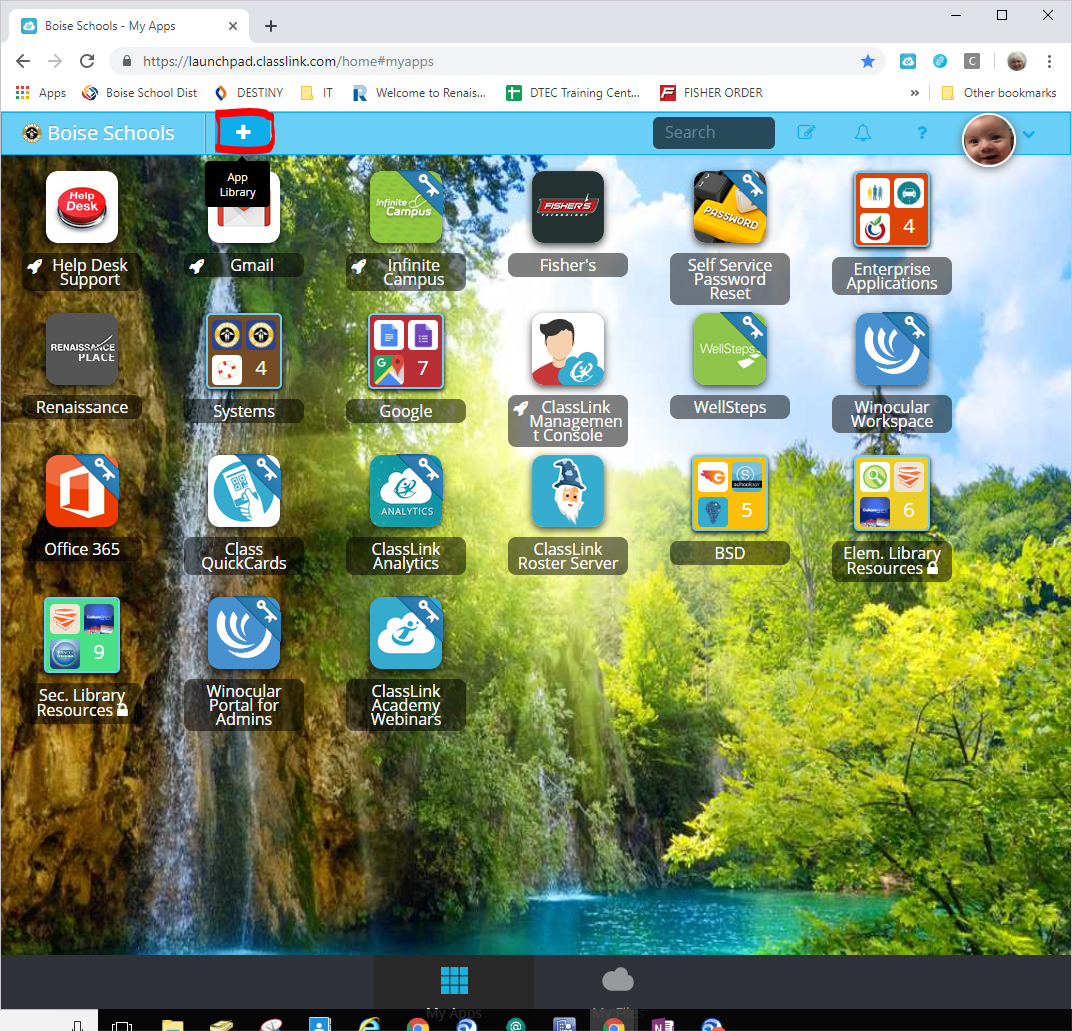 2.  Find the app you wish to add and click on "Add" to add it to your My Apps view.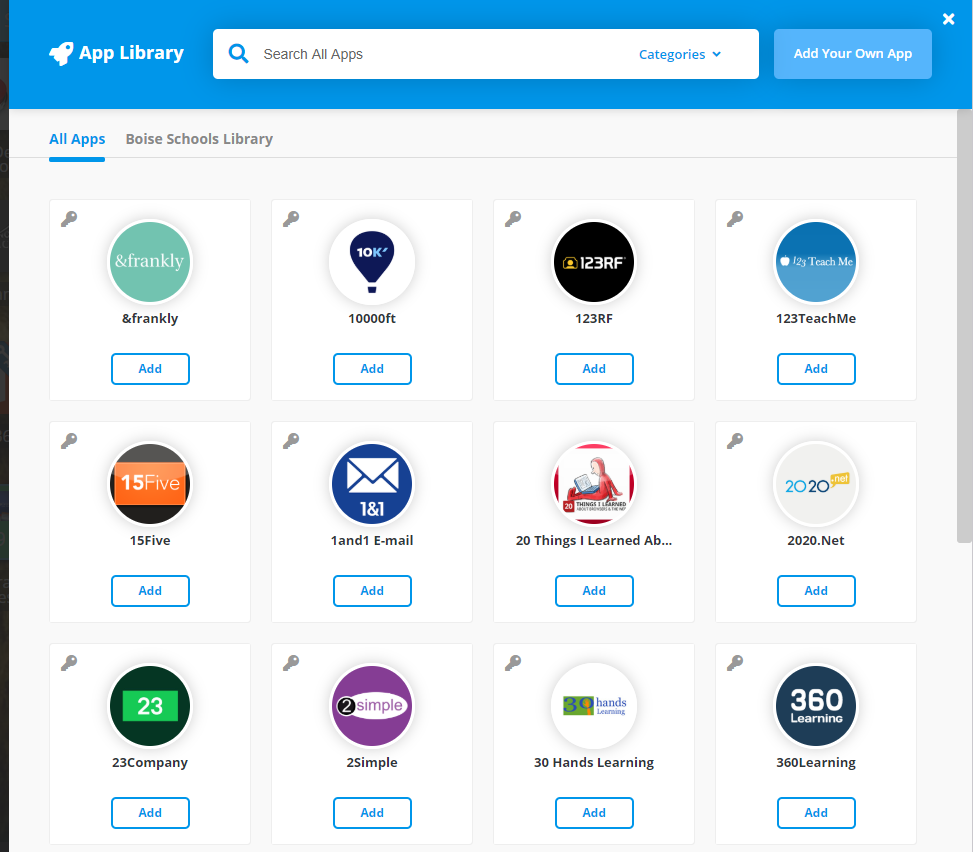 Organizing Apps
Apps in the My Apps view can be organized by creating folders.
1.  To create a folder, click on the edit mode:

 on the task bar (Android is the three dots) and         New Folder.  Enter the name of the folder and SAVE.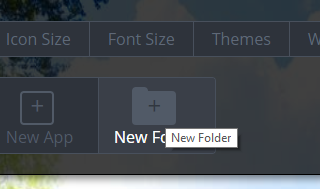 2.  Drag and drop apps into those folders.  You can customize the folder by clicking on the Edit option 
     and change color, font, name etc.
Switching between Apps (Mobile)
After opening a few applications, a counter will appear in the top right corner. This represents the number of open apps. To switch between open apps, click on that icon.
Note: By using the Classlink Launchpad mobile app you can keep BSD systems separate from the listed personal accounts added within your mobile device.
Heads up! --After the first time you login on a device using Classlink/MyApps, the device and each app will remember your credentials! 

Note: Time Management app must be connected to the Boise Schools Network (SSID) to allow clock in/outs.
If you need further assistance contact help desk online, support.boiseschools.org  email, [email protected],  or call 208-854-6670.
Let us know how you like this article in the comments below!