To report a problem with the phone (echo, static, choppiness, no dial tone, hardware related problem, etc…) or request a change (extension, voice mail, caller ID, directory listing, etc…), please place a help ticket. The phone equipment MAC address helps our phone support team find the device on the network to remotely resolve issues with calling and access.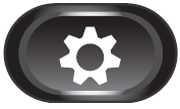 On newer Cisco IP Phones- push the settings button - scroll to option #4. MAC Address will be listed.
MAC on Cisco IP model 7949-7961 phones, press Settings, select Network Configuration, the 3rd listing will be the MAC address.
OR:
Located on back of and bottom of the phone are the phone MAC address and the phone serial numbers: