How to Retire Items from your Inventory
When items are removed from your building, they need to be marked in the catalog as Retired to indicate that we had them at one time, but have since disposed of them.
One Item at a Time

Catalog > Update Resources > Individual Update
Select Status, set to Retired.
Scan the item's barcode into the box.
---
Batch Update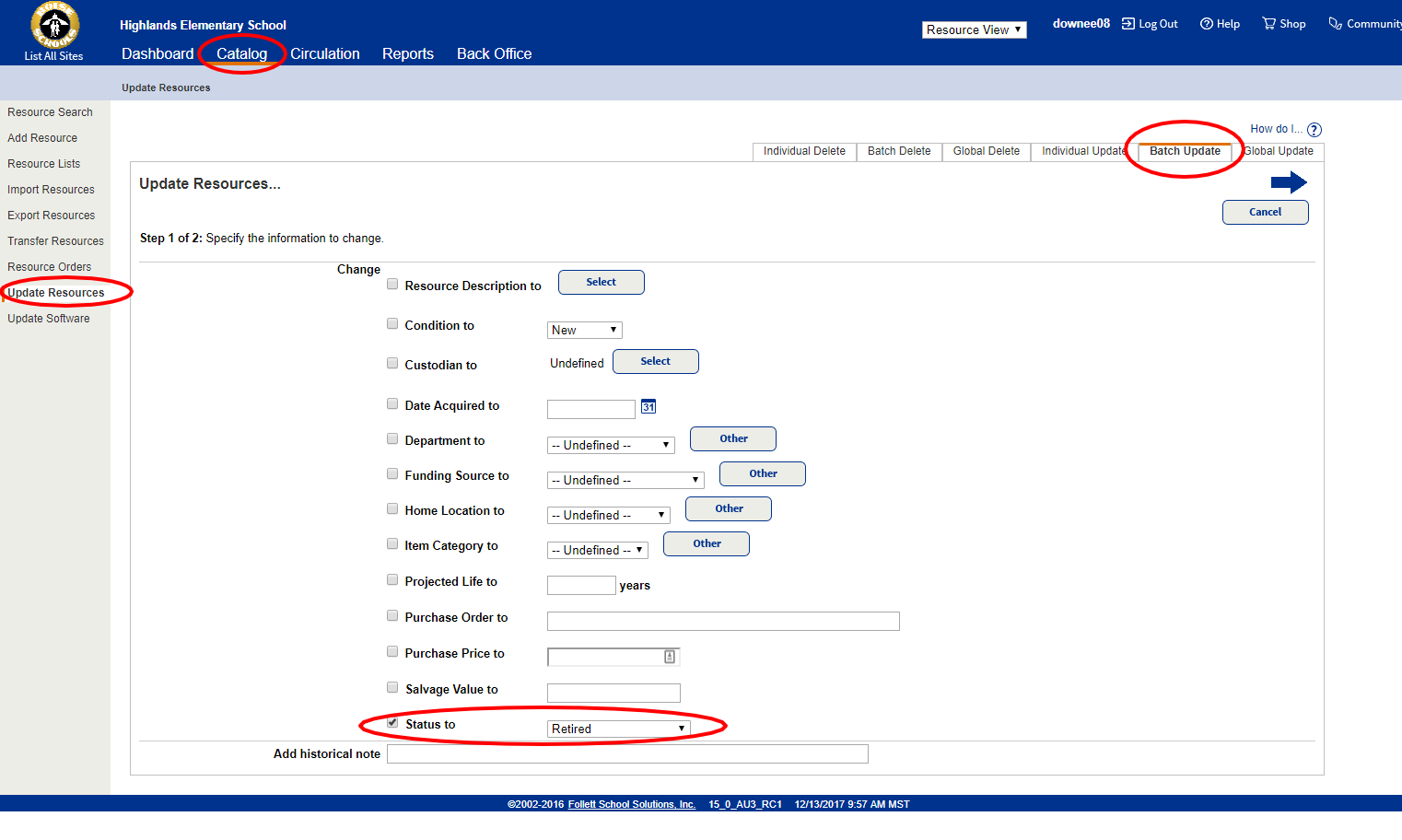 Go to Catalog > Update Resources > Batch Update.
Check the box to select Status and choose Retired from the drop-down menu.
Click the blue Next arrow.

You have two options for creating a list of items to update. Use the Select By menu to choose:

If you have all the items in one place that are ready to be withdrawn, use this option. You can quickly scan all the barcodes into the box.

You can also add items from a search into a list, and select that. Here is some information about how to create a list.
When you have made your selections, click

.