Printer does not respond to print job
1. Check the paper tray for paper and correct size
2. Check the toner level - if low request new toner
Printer trying to feed from manual feed tray
Even though your system may show that your preferred tray (usually 1 or 2) is set to 8.5" x 11", occasionally the printer will start looking to other trays to find that size.
1. Open the tray
2. Make sure the paper is in a tight stack and not staggered along the edges.
3. Adjust the tabs that hold the paper in the tray so they are tight against the paper. If the tab is off by even 1 notch, the printer may sense that it is not set to 8.5 x 11 and look elsewhere.
Printing is slow
Unplug the power for the printer, wait 10 seconds, then reconnect power, and try your print job again.
Waiting 10 seconds while the power is removed (power-cycling) from the printer sometimes helps clear the memory and get back to normal printing.
Toner received but where to route?
Toner ordered will be delivered by Fisher's with a packing slip. The Packing slip includes the printer FEQ# and the location oc the machine the toner is intended for. See this example. If the toner you receive does not have a packing list contact the help desk.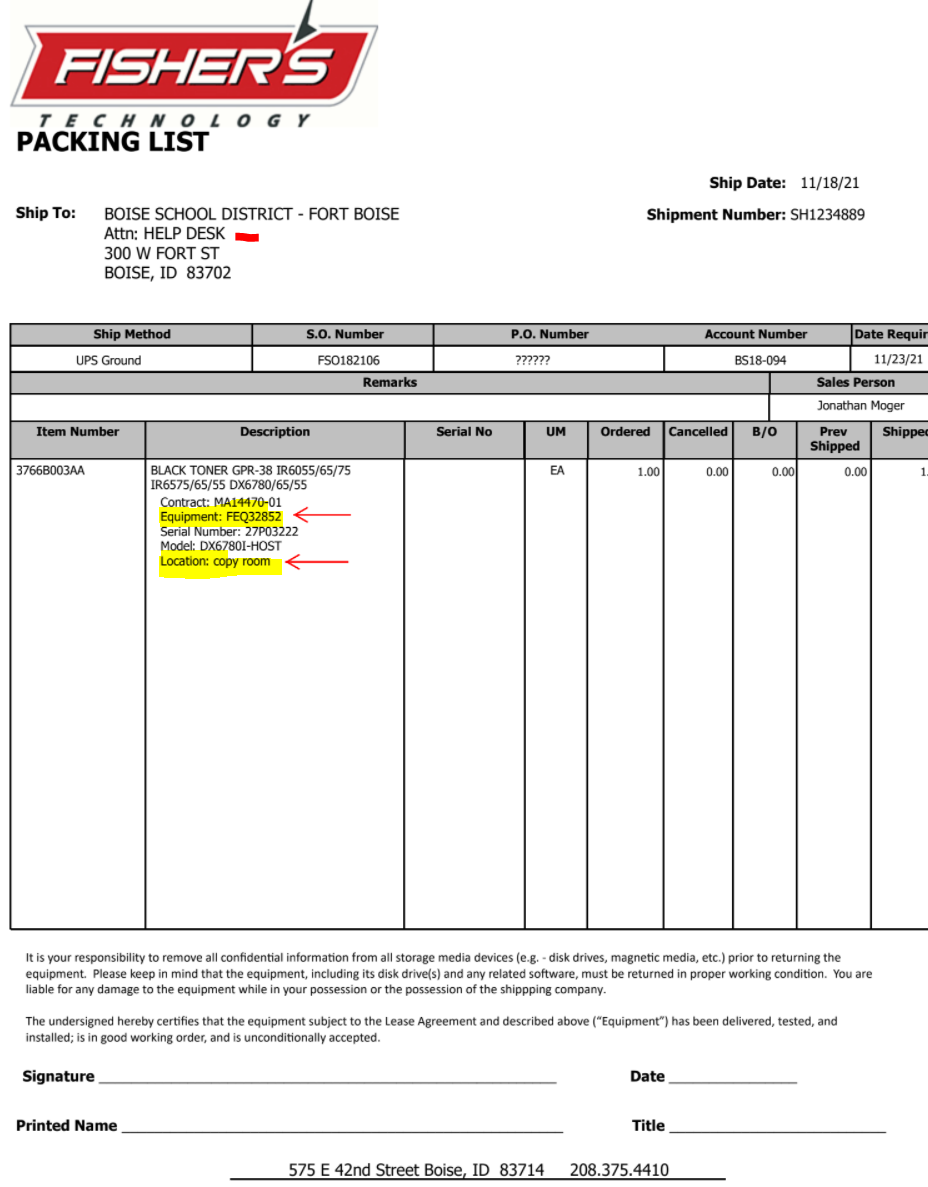 If the troubleshooting tips do not resolve the problem, please submit a help ticket.