Teachers to log in to GradeCam, use your @boiseschools.org credentials, you can grant GradeCam permission to your BSD Google account as well for ease of login.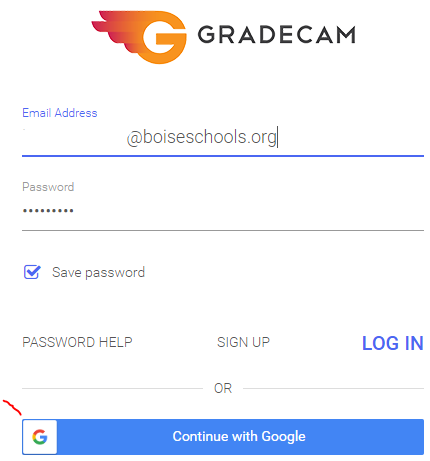 The Step Screens assist users in getting started with GradeCam
1. Login to GradeCam
2. Select the "Assignments" tab.
4. Choose the type of assignment you want to create.
5. Select the "New Multiple-Question Assignment" option.