All District staff and students have access to Office 365 online.  Microsoft Office 365 is the cloud version of the popular Office productivity suite, which includes Word and Excel.  
This access includes the rights to install Office on up to 5 personal devices, PC's, Mac, tablets, or smartphones.
To access Office 365:
Browse to https://login.microsoft.com, using the device you want to install MSOffice.
Use your Boise Schools Active Directory/GSuite username and password.  (the password option may not appear as Office will find you by the username)
Click on the Install Office link in the upper right hand corner.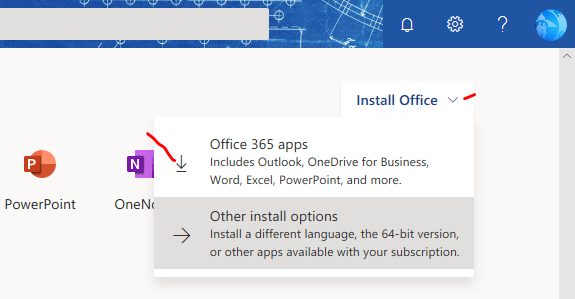 If you need to deactivate a device at any point (to free up a license so that you can use it on another device), click on your name in the upper right corner, View account, Install status.  From here you can Manage your 5 Installs.
District Windows 10 computers already have OneDrive installed on the PC once you login to you BSD Office 365 account you will have access to the file explorer version of your OneDirve.
Let us know how you like this article in the comments below!