In some instances, Boise Schools Staff can remotely initiate a reset for a Boise School District Chromebook device - Also, see article here Reset a Chromebook
to initiate this process we need the serial number and sometimes the inventory number of the BSD Chromebook device. to find the serial number on the bottom of the Chromebook, there should be a sticker listing the serial number as S/N, as seen below.
Acer Chromebook
HP Chromebook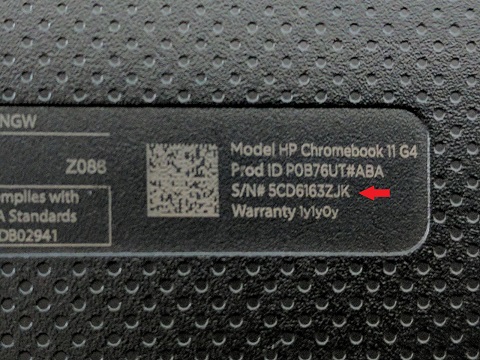 Samsung Chromebook (Note: these devices are being phased out of use at in Boise Schools.)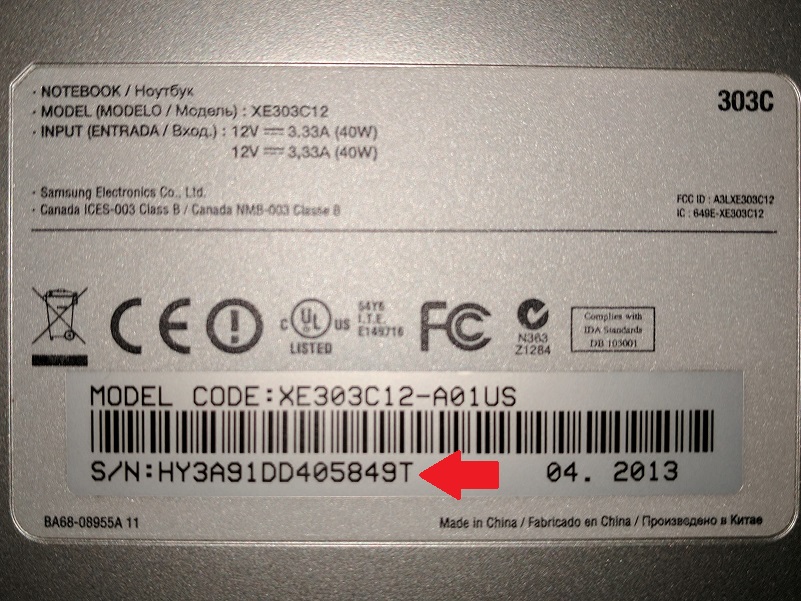 Or there will be a white barcode/14 digit number sticker that also reads Boise School District, relaying that to our support desk either in a help request at support.boiseschools.org or calling 208-854-6670 can help us initiate the reset process for troubleshooting.
See this article to complete the reset process on your own, this may be done as often as needed to clear up Boise School District Chromebook device problems. Reset a Chromebook