WinOcular Employee & Applicant Portal WorkSpace
To apply for a position, complete the following steps:
To reach the site www.boiseschools.org,
Hover mouse over Our District under Employees & Employment on the far right
Click Human Resources,
Listed to the left WinOcularWorkSpace (Employee & Applicant Portal)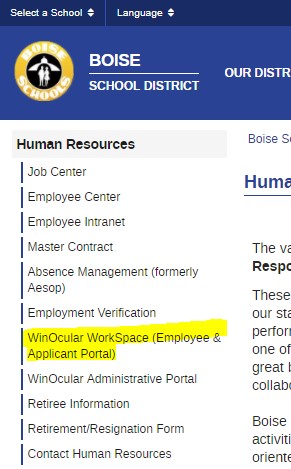 New applicant must register to obtain a username and login.  Existing employees can reset login credentials using their BSD Google Gmail account.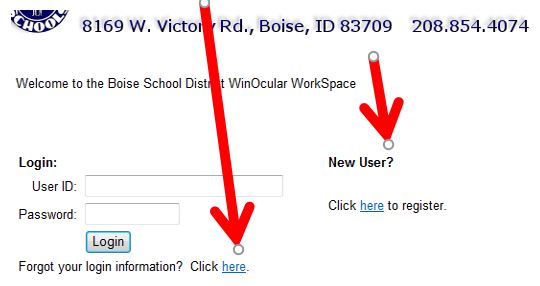 Existing staff whom do not have a password can click the "Forgot your login information?  Click here." Link to use District email account for password reset. 
Please Note: This system does NOT use special characters in the password, if you create or reset the password to contain special characters, the system will lock you out it will not let you re-register and it will not accept any login credentials.  You must contact HR to get the password reset, 208-854-4074.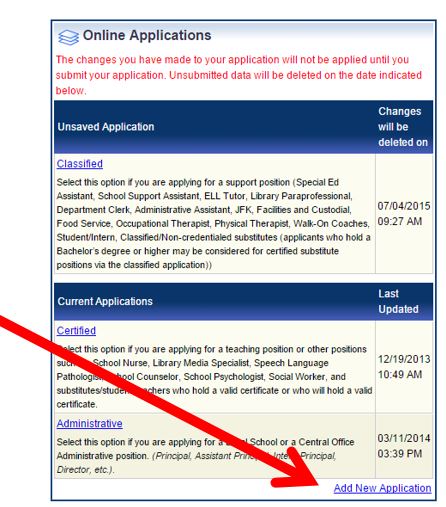 Application links are listed under Online Applications. *If registering for the first time click "Add New Application."
Go to the "Employment Openings" Section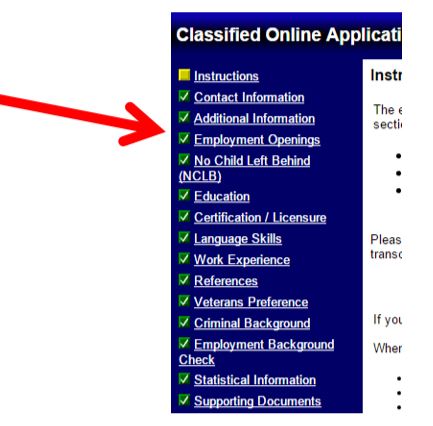 Click the "Add Job" button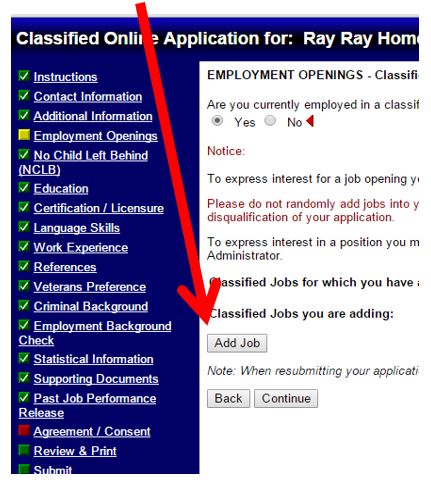 A drop down list will appear – select position you would like to apply for. *Only open jobs will appear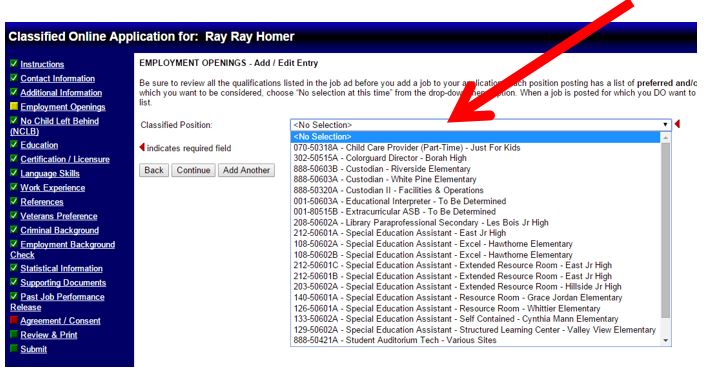 Click "Continue" if finished or "Add Another" if applying for multiple jobs. Job(s) will now show as added to your profile. You can edit or delete a job by using the buttons

To Submit your application ensure all menu items are "green"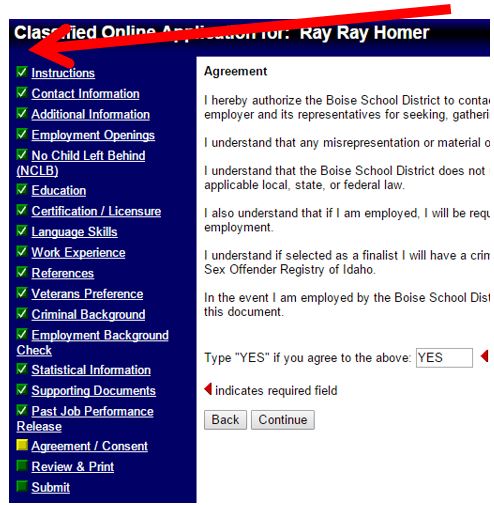 Go to the "Submit" section and click "Submit Application"

For further assistance call the Human Resources department at 208-854-4074.
For your security, BSD Departments staff will never request personal or confidential information from you via email.  If you receive communications requesting personal information or login information, please notify the HR Department immediately.  Keep your password in a safe place.  You should never:
Disclose your password to anyone (including your supervisor or co-workers).
Record your password either in writing or electronically.
 If you have any questions related to WinOcular/WorkSpace, please contact the HR Department at 854-4074. 
Let us know how you like this article in the comments below!