Applicable to staff and students.
If you want to access your District Google content after separation follow these steps: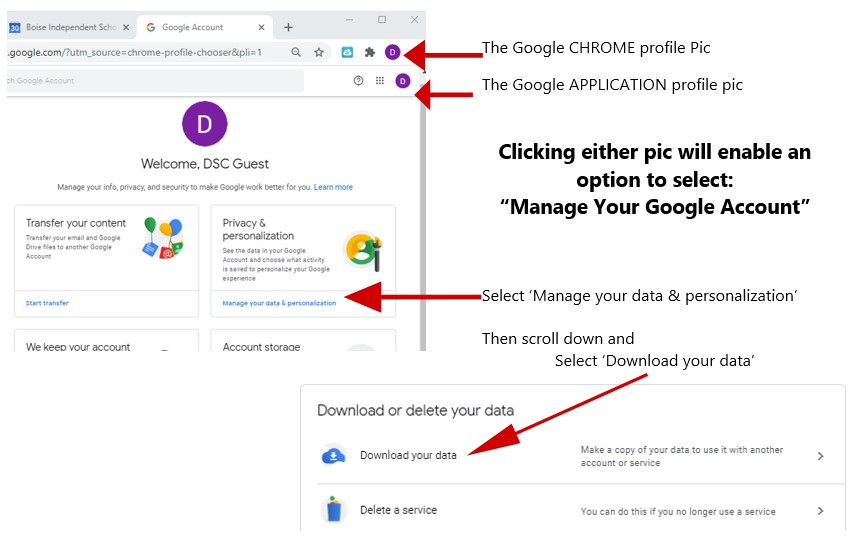 Also note, if you have accounts that refer to your BSD@boiseschools.org, account please contact that resource and update your email contact information. For example students may need access to FSAFA information after they have left Boise Schools and their account has been deleted, or staff may leave employment and have used Boise Schools account to save YouTube vids.
See this article on How long your District accounts are accessible. (viewable by logged in staff only)